Metal deck roll forming machine to USA on March 06,2020
Share
Issue Time

2020/03/10
Summary
Metal deck roll forming machine to USA on March 06,2020
Metal deck roll forming machine to USA on March 06,2020
Though the Corona Virus is big problem, we tried our best to deliver customer ordered metal deck roll forming machine to buyer in time.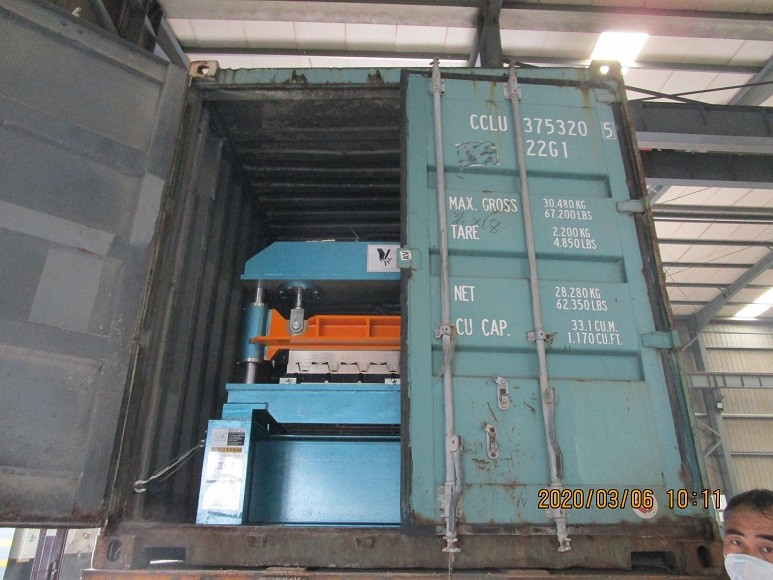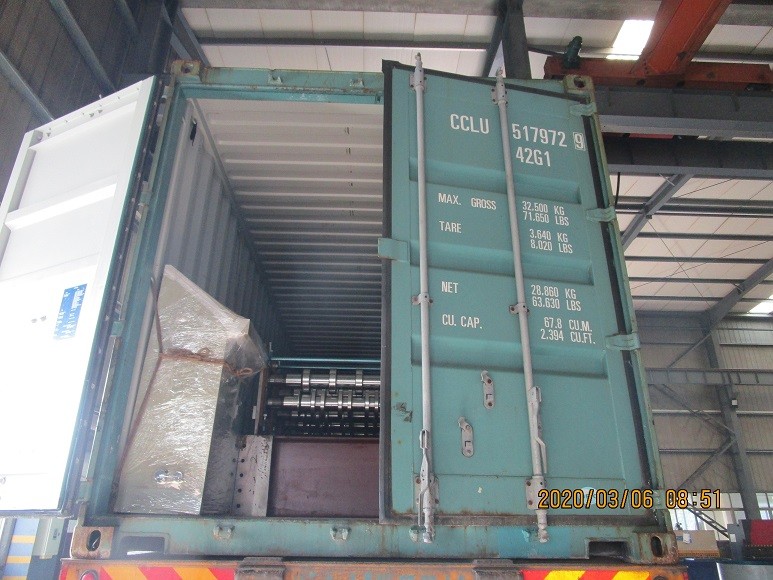 Zhongyuan Company History
1998
Founded by Mr. Xu Peicheng,who started his one-man operation for roll forming machine in 1998.
2003
In 2003, with 5 years developing, Mr.Xupeicheng got rich experience and start-up capital for one formal company. Thus Zhongyuan was born.
2005
In 2005, forming machines were famous for their quality and service in local market,so Zhongyuan was introduced to several local trading companies.Zhongyuan began to know international market requirements for forming machine.
Zhongyuan has evolved from a one-man operation to a global enterprise with manufacturing metal roll forming machines.
2008
In 2008,in order to serve Zhongyuan's international customers better, Hangzhou Peicheng Import & export Co.,Ltd was established. Thus international customers can get machines directly from Zhongyuan factory, save time and money.
Same year, director of International Sales: Mrs. May Fu joined in Zhongyuan. Before join into Zhongyuan, Mrs. May Fu worked in one Chinese leader for Roll Forming Solutions since 2001.
She has cooperated with more than 500 buyers in the world market. She knows how to supply Roll Forming Solutions, likes to grow with each customer.
Since 2008, 80% machines from Zhongyuan were exported to international market.
2009
Stronger technical team was born.
In 2009,Chief engineer:Mr. Hong Xuewei joined in Zhongyuan Factory. Mr. Hong Xuewei has rich experience in Roll Forming machinery Solutions. He started designing work in one Chinese leader for Roll Forming Solutions in 1998.
2011
First set of continuous Pu sandwich panel line was exported to Argentina, adding two sets of continuous Pu sandwich panel lines sold in Chinese market. Zhongyuan had produced 3 sets of continuous Pu sandwich panel lines before 2011.
Now
Today, Zhongyuan forming machines are running in 35+ countries.
Such as America,Hungary,Portugal,Macedonia,Chile,Mexico, Bolivia, Brazil, Colombia, Argentina, Ecuador, Honduras, Australia, Fiji, Papua New Guinea, Kuwait, Syria, Oman, Saudi Arabia, U.A.E, Nigeria, Benin,Tanzania,Ethiopia, Gana, Guinea,South Sudan, Algeria, Niger, Philippines,Indonesia,India, Russia, Azerbaijan and Kazakhstan.